Ok, I know I have been an awful blogger. I haven't updated in I don't know when. I haven't even kept up with the pregnancy week by week or the 5 for Friday. I suck! It's been kind of hectic around these parts and, honestly, I haven't really had anything interesting to say.
* Christmas was different. It was lovely and wonderful, but it always feels different for me when I don't go home to TN and celebrate it with my family. This was my second spending it with B's family and I'm still adjusting. It's hard to get used to another way of spending a holiday that you've celebrated one way your whole life.
* New Years Eve was fun. We went to an Avett Brothers concert with some friends. I was a little skeptical, you know being super pregnant at a concert. But, it was a really good time. B and I had a lovely moment at midnight realizing what an amazing and huge year we have coming up. Aside from the baby, I turn 30, and we have some other super secret stuff on the horizon as well. 2013 is going to be a big big year for us and we started it off right!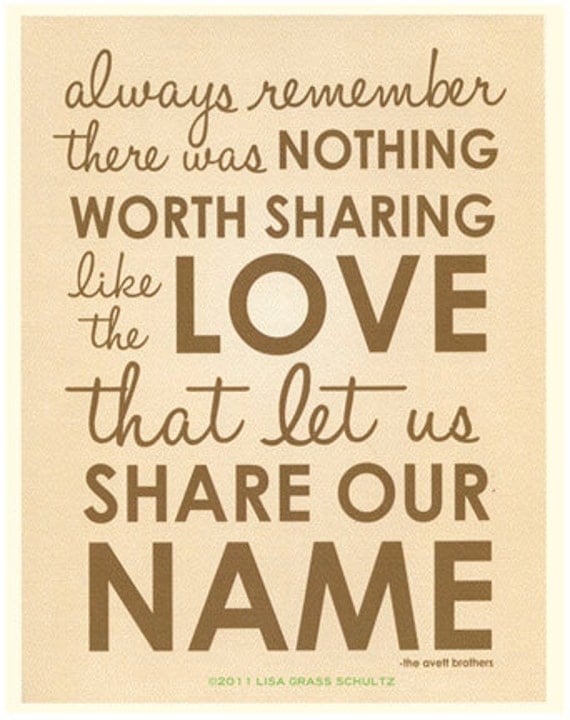 These are lyrics to a song sang at the concert. "Murder in the City" is the song. B and I fell in love with the lyrics.




* We are making some headway with the nursery. We've got some stuff on the walls and are just waiting for showers to happen so we know what we're working with.




* The little nugget has become insanely wiggly in the past few days. It's crazy and amazing and weird all rolled into one. B loves it because he finally gets to be a part of it.




* My first baby shower is this weekend in TN. My two oldest and dearest (they were co-maids of honor in my wedding) are hosting it for me. So, not only do I get to celebrate with some of my favorite ladies I haven't seen in a while, I also get to love on my sweet sweet nephews for a few days. Can't wait!




* Hopefully I'll get some good pics this weekend so I can blog about the shower. And, perhaps even get a good bump shot so I can continue my weeekly preggo round up.